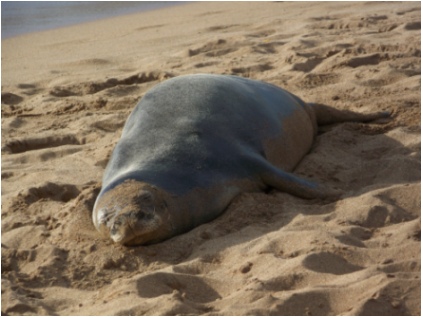 The landing on Kauai, for me, has notoriously been an arduous one. This is the third time, and although it has been
expeditiously
improving, I still kick and scream, gasping for breath from Kauai's demands. Her demand? To be who I am, not what I own, not what I claim, not any external disclaimers. Rather, to just reside, to be. A tall order of trust, in my mind.
This morning I awoke with the realization that here - I am identity-less. My story is not known here. My income, my work, my home, my car, my role, are all in formation. And here I am - the master craftswoman. Needless to say, this had me awake at 6 am with an irregular breathing pattern (read: panic attack). So I packed a bag, and headed to the
heiau

in

Kapaa
for some yoga under the morning sun.
I stretched and breathed, feeling more invigorated, more in "the body glove" as
Guru Singh
says, letting my mind focus on a tight neck rather than a tight space. Rejuvenated and
refreshingly
receptive to the idea that I was in the right place for the right reasons, I packed up my towel and flops, walked out of the
heiau
and saw the beach roped off. I smiled, knowing who had arrived.
When a monk seal slides in for a nap, the beach is roped off; the humans must concede to their blubbery neighbor and his
naptime
. It's a wonderful reminder that there are many inhabitants on this planet. There is something
extravagantly
peaceful about a monk seal sleeping. He has no concern that the hotel staff rushed out to shush off the
beachcombers
. He is non-plussed by the caution tape that partitions off the beach. He simply follows his need and it is fulfilled. Just like that.
I thanked my sea friend for showing me just how comfortable of a home Kauai can be; how a space will be carved for you, even if you are a monk seal: The
rest
will come.